Park City is both a skier's paradise and a cultural beacon. Old Town Park City is home to dozens of art galleries, offers
world-class skiing
and outdoor recreational opportunities, and hosts the wildly popular
Sundance Film Festival
each winter. Visitors from around the world flock to this mountain refuge.

Real estate agents Kevin Murray, Tom Peek, and Kylie Peek Brandt assembled this home-buying guide for those looking to invest in Old Town Park City real estate. Read on for some top tips.
Work with an experienced agent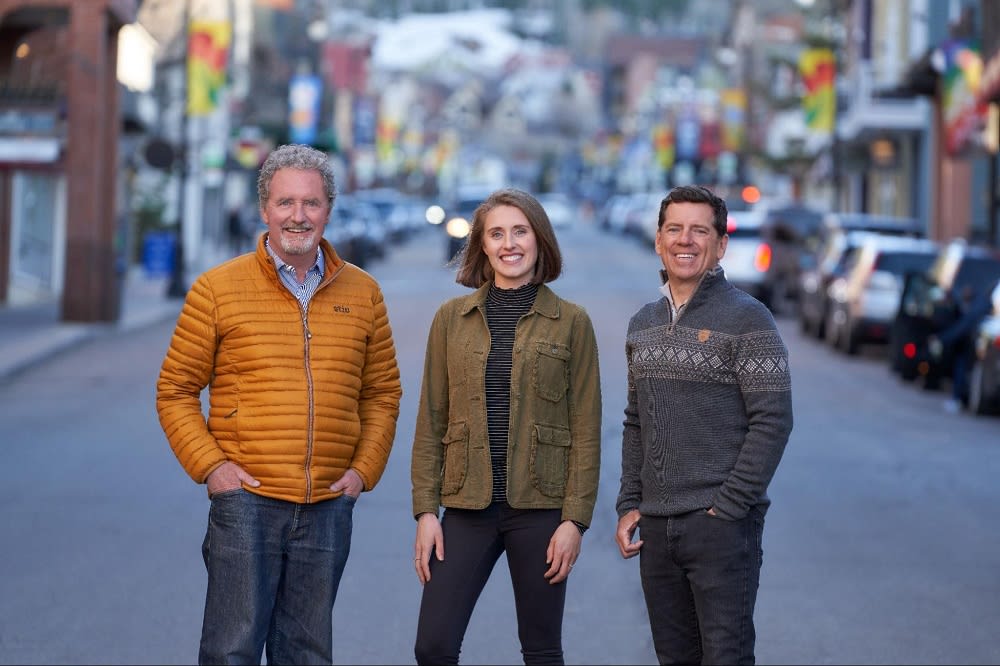 When it comes to buying a home, having an expert to guide you through the journey is essential. Whether you're purchasing a new property in Old Town Park City or looking for an older property to renovate, having a trusted and knowledgeable real estate agent by your side can ensure a smooth transaction. Experienced agents are highly knowledgeable of the local market and have access to a wide range of resources to help you find and secure the perfect home.

With extensive experience in contract negotiations and familiarity with both the selling and buying processes in the area, the Peek | Murray team is ready to guide you through every step of the process and ensure a smooth transaction in today's competitive real estate market. With our help, you'll be able to make one of the most significant decisions in your life with confidence.
Understand the market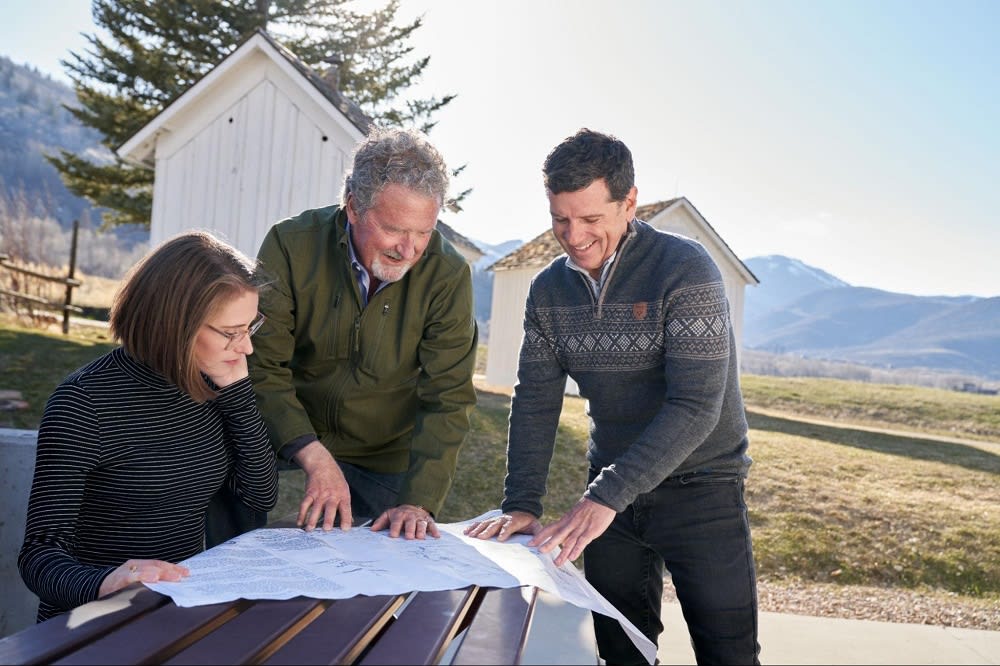 If you're searching for homes for sale in
Old Town Park City
, it's essential to ensure that you are in tune with the local market. Look to your real estate agent for advice and guidance regarding the local market fluctuations and to predict where the market may be headed in the near future. Your knowledgeable agent will recommend specific neighborhoods and coordinate open houses to connect you with stunning properties. A key advantage to seeing a home in person is that you can get a real sense of what each home offers in terms of its amenities and architectural style.

If you want to know the numbers, your agent will be up-to-date with the movements of the local market and can guide you toward a property that fits your criteria and budget. The average single-family Old Town Park City home sells for $4.1 million, while condominiums command an average sales price of $1.6 million. With top-notch furnishings, upscale amenities, gorgeous fireplaces, designer lighting, spacious living areas, and magnificent views of Deer Valley, these properties showcase elegance and luxury all around.

Park City's real estate scene boasts residential buildings that hearken back to the mining towns of the 1870s to 1920s with their architectural styles, construction materials, and design techniques. These residences make up Utah's most well-preserved collection of frame homes from the 19th and early 20th centuries, and their architectural significance speaks volumes for documenting the history of the area. These properties are held to specific standards and cannot be torn down, but rather, the original integrity of the home must be maintained.

On your real estate hunt, you will find a number of historically significant homes that hold plenty of charm. Many properties have been designated on the National Register of Historic Places, including the Ellsworth J. Beggs House, a Queen Anne-style home with a glorious front porch. Nearby, the Samuel D. Walker House is another landmark historic home with a gabled roof and a "hall-and-parlor" design. Other nationally registered historic homes include The Burt Kimball House, built in 1882; the Charles Meadowcroft House from 1888; the William Austin House, built in 1890; the Abode at Heirloom House, dating back to 1910; and the Jacob F. Richardson House, built in 1888.

If you find a few beautiful homes that pique your interest, take time to learn more about each one by doing more in-depth research online or requesting additional information directly from your agent. This ensures that any homes you consider are well-suited to your needs and interests — whether those needs include a large backyard for entertaining guests or easy access to local schools and shops.
Explore the features of the community

As you explore Old Town Park City real estate, it's essential to explore the various community amenities, such as recreational areas, shopping, attractions, and restaurants.

The vibrant resort community of Old Town has no shortage of amenities and adventure spots in store. Historic Main Street is replete with unique boutiques, fantastic dining destinations, and art galleries you won't want to miss. From the Old Towne Gallery to the Kimball Art Center, there are numerous opportunities to feel inspired by the creativity and incredible works of art here.

If you're hungry, head to Grappa for fresh Italian cuisine, from roasted branzino to spaghetti arrabbiata with spicy meatballs. The Riverhorse on Main is a top-rated spot for an exceptional meal, where menu standouts like bacon-wrapped shrimp, buffalo tartare, blackened ahi tuna, beef short ribs, Alaskan halibut, and the cowboy ribeye take center stage.

Top shopping spots include Prospect, where you'll find a delightful selection of high-quality apparel, shoes, jewelry, books, outdoor gear, and more. For even more outdoor-focused gear and clothing, don't miss Jans, Burton, Legacy Sports, and Max Snowboards.

Of course, no discussion of the Park City area would be complete without mentioning Park City Mountain, where adventure knows no bounds. With six terrain parks, a halfpipe, and plenty of powdery slopes, this is a skiing destination that promises plenty of thrills. Adventurers can also head to the Flying Eagle Zipline for incredible sights. If you are the proud owner of Old Town Park City real estate, you can enjoy ski-in/ski-out access, the excitement of Main Street, inspirational art galleries, and picturesque mountain vistas at every turn.
Make an offer

When it comes to making offers on homes, there is no one-size-fits-all approach. Each buyer will have different goals and budgets, and they must tailor their offers accordingly. The tips below can help make this phase of the home-buying process go more smoothly.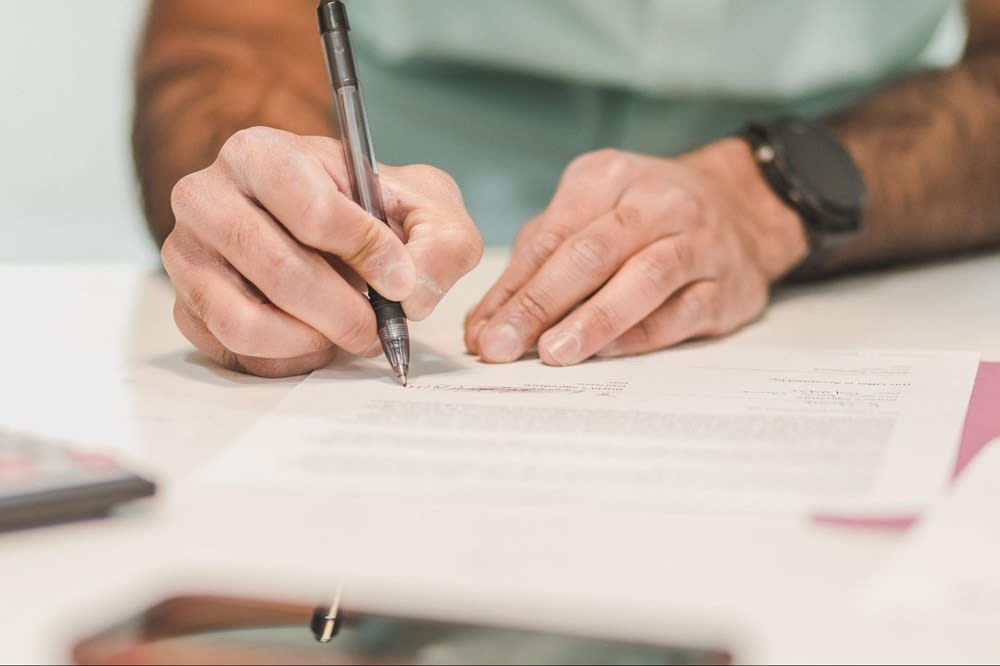 Work with the best. Of course, you want to partner up with a top-tier team who knows how to get the job done. The Peek | Murray team has unparalleled knowledge and vast experience in the Old Town Park City housing scene, and we are well-equipped with the expertise and insight to find you the perfect home that checks all the boxes.

Be prepared. It is critical to have your finances in order. Get pre-approval from a reputable lender so you know exactly what you can afford and what types of homes you should focus on. Having a thorough understanding of the current market conditions is also essential. Knowing how much similar homes in the area have recently sold for can help you and your agent make an appropriate offer that meets your needs and falls within your budget.

Attend open houses. It's important not to rush this stage; finding the right property at the right price often requires a lot of time and effort. Take your time exploring Park City Old Town real estate until you find a home that not only suits your lifestyle but has all of the non-negotiable features (such as square footage, number of bedrooms and bathrooms, and garage space) that are important to you as well.

Be ready for competition from other buyers. If a highly sought-after property is priced competitively and accurately, the seller may receive multiple offers, as these homes demand an extra level of appeal. That said, in most cases, many buyers find that they have more leverage due to recent shifts in the market, and agents are ready with the appropriate negotiation strategies at hand.

At Peek | Murray, our professional connections to local agents are absolutely critical to our business, and our strong, solid relationships pay off — our team is more likely to win in a multiple-offer scenario or achieve the best terms for our clients, thanks to our extensive network and relationship-building efforts over the past 40 years. We are the team you want on your side!
While there are no guarantees when it comes to buying a home, staying organized and putting in the necessary work upfront can help you more easily find your dream property at an ideal price point. If you're looking for a home in Old Town Park City real estate, contact the talented and highly experienced agents at
Peek | Murray
to get the results you seek.