Masterpiece on Main
Quality has a whole new meaning when it comes to this stunning home on Main Street in Park City, Utah. This home is a quiet enclave just steps from the excitement of bustling Main Street. It also sits on the charming & peaceful Poison Creek, seamlessly transitioning from indoor to outdoor living during all seasons. Truly no expense was spared in the building of this home.
We had been searching for over 6 months for our buyer who was ready to jump immediately. However, not just any house would do. This client was looking for ultra-modern with easy access to Main Street and wasn't interested in proximity to skiing (an anomaly in our market!) So what better spot could we find than one of the few single-family homes on upper Main Street? Not to be cliche, but walking into this home was love at first site.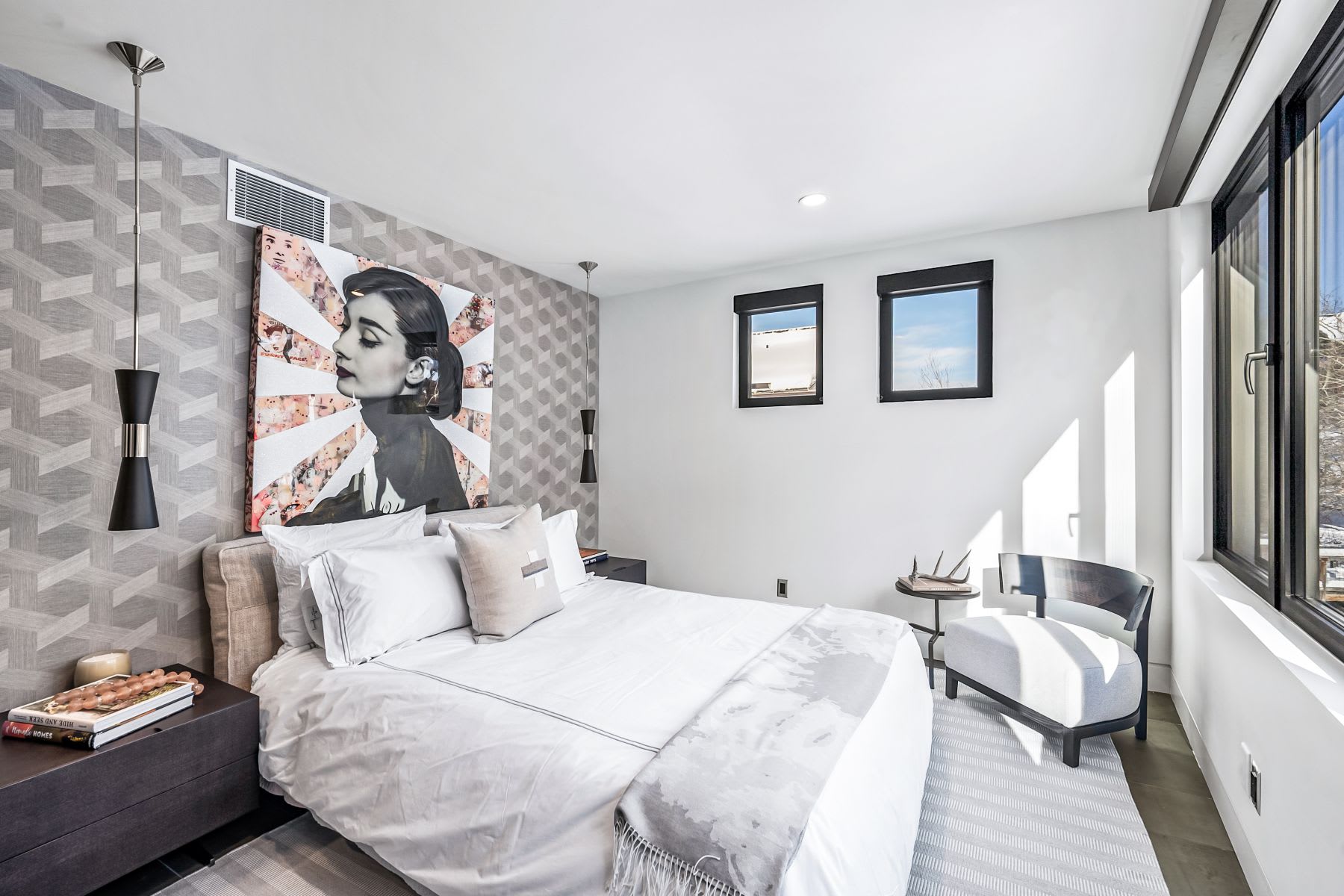 The home sits on an extra large single lot, allowing for the home to have the same setbacks as a typical Old Town home, but with extra width. This feature really makes the home feel much more open than the typical Old Town home.
The kitchen is the true heart of this home with vaulted ceilings and an open concept creating a feeling of connection. From the built-in dining bench with an exceptional amount of storage to the perfect-fit Flexform couch, the space feels both spacious and incredibly cozy. While the style of the home is ultra-modern with industrial elements, elements like the rustic barn wood vaulted ceiling give it a grounded and homey feel.
Stunning features include Gaggenau and Miele appliances, Seura mirror TVs in the kitchen backsplash and entertainment room, and New York-style built-in closets with a hidden bathroom on the lower floor. In addition, this home is extremely low maintenance and energy efficient with a Tesla Powerwall (additional information here), long-lasting zinc roof, and powder-coated aluminum siding. The builder thought of every small detail to make sure this home stands the test of time.